Atlanta's Tried And True Residential Trash Pickup Service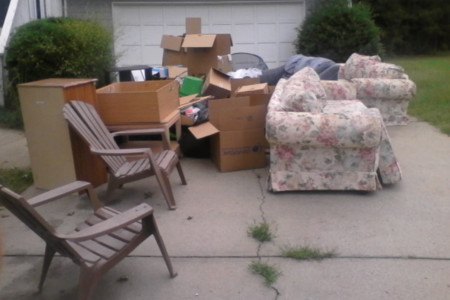 If you're looking for an effective, easy way to get rid of your residential trash and waste, look no further than C I S Construction Install Services LLC. We are Atlanta's trusted source for junk removal services who are dedicated to taking on any job in the area, big or small! When you hire us, you're signing up for superb customer service, prices that fit your budget, and much more.
Whether you're doing a yard clean-up or you're emptying your garage of everything you've stored in there for years on end, we have the residential trash pickup services you need to make sure your Atlanta property is clutter-free and clean. Our team of specialists have experience working in all kinds of junk removal situations, so there's no amount of trash that they can't help you dispose of! We are the team you can count on for any type of residential waste disposal.
Trash Pickup In Every Atlanta Neighborhood
Our team of specialists at C I S Construction Install Services LLC is committed to serving our community in a way that protects and beautifies it. We all know how much of an eyesore clutter and trash can be in any neighborhood, even if it's an attempt to clean out the yard or an old shed. When you call on us, we'll make sure that your residential trash pickup needs are met in a timely and cost-effective manner, so you won't have to worry about anything past getting the trash to a space where we can pick it up.
Making Your Life Easier With Trash Pickup Services
When you're working on a remodel or another big residential project, it can be a hassle to stop what you're doing to take all of the trash and debris somewhere to get it out of the way. WIth C I S Construction Install Services LLC, you can cross that task off your to-do list. When you need someone to come pick up your residential trash, we are the name to call. We'll pick up the debris you're getting rid of so you can keep doing what you need to do to finish your project. If you'd prefer to keep all of your trash in one place and get rid of it all at once, we also offer dumpster services.