Your Atlanta Demotion Services Pros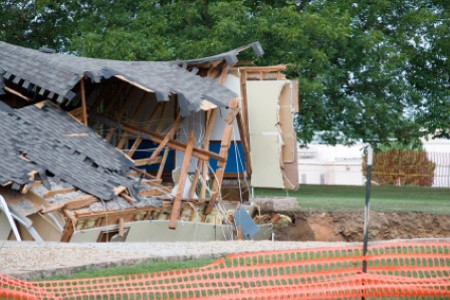 At a certain point, you may find yourself saddled with a building or other large piece of property that needs to be leveled quickly and completely. Maybe you're trying to build more lucrative properties on top of it, or maybe your current buildings are way past code and the only reasonable solution is to call in a wrecking crew to knock the place down before it cause any problems.
Whatever the problem may be, the answer is always the same: demolition services. If you're in need of professional demolition services in the Atlanta area, you need to call the pros at Construction Install Services. Our experienced atlanta junk removal pros are also experts when it comes to demolishing old, unsafe properties. So, when you find yourself saddled with such a property, you need to give us a call ASAP.
Let Us Handle the Hard Work
Demolition services may become necessary after a certain point, but the fact remains: This line of work is hard and, more than that, very dangerous. So, if you're entertaining the idea of trying to handle that work yourself to save a few bucks -- STOP entertaining. You only run the risk of sustaining serious injuries or worse, so it's not worth trying to handle this work just to shave a few dollars off your bottom line. To keep yourself intact and in one piece, leave the demolition work to our experienced pros in Atlanta. When your post-eviction foreclosure necessitates demolition services for one reason or another, step back and let us do the work. You might not have the know-how, the equipment, or the experience to get the work done both quickly and safely.
Have Your Unfit Properties Demolished -- Or Face Potential Legal Repercussions
Demolishing a building that you've put so much time, money, and effort into can be a difficult choice to make. However, you may not necessarily be the one making the decision. For instance, if the city deems your property to be a hazard, you may be ordered to have it leveled. Even you're not dealing with this problem, you may want to go ahead and get your problematic buildings taken down before someone's misadventure in or around it lands them in the hospital -- and you in legal hot water. If you're feeling the pressure from any agency to get your aged buildings taken down, you need to give in to that pressure before you find yourself dealing with all sorts of legal fees. So, once it becomes apparent that demolition work is the best recourse for you, you need to put your feelings aside and call our Atlanta area pros today.