Junk Hauling & Junk Pick Up Services in Atlanta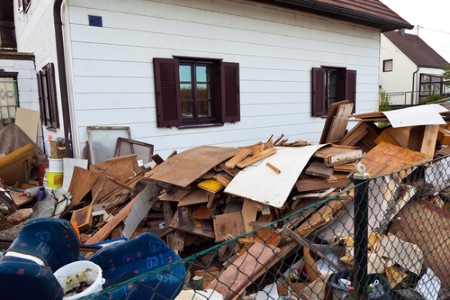 Who has time for junk removal when the project is so much bigger than that? In fact, even if that's the main focus of the job, it's still not something you should have to worry yourself with. There's a lot of tedious work to be done when it comes to junk hauling and pick up. That's why C I S Construction Install Services LLC offers this as one of the many skilled and important Junk removal services for our local area clients. The bottom line is that we offer superior results for the homeowners, property managers, construction companies, and investment firms we partner with. Starting your big project can often be hindered by the time and energy wasted on using your crew to take care of hauling away junk. So why not let someone take care of the mess for you, and enable you to spend your time working on the bigger picture part of the project. The best part is that, after we're done with the job, the space will look like new again.
Expert Junk Pick Up Services
Convincing a client they'll benefit from letting a professional handle the junk pick up part of a job can be a challenge, at first. Ask any of the clients we've worked with about the advantage of passing this task off and you'll hear nothing but praise. Our clients realize the value of our service, in hindsight, be it for eviction clean outs or something else. The end goal is to rid the space of debris so you can either get to work on a space or simply get it ready from there for rent, use, or sale. Some perks of going pro, when it comes to your junk pick up are:
Safety – The last thing you need is for you or someone on your crew to get injured from cleaning up and removing junk. There can be potentially hazardous materials, and you need to worry about the well-being of the crew you hire. We've have the experience needed and the equipment needed to haul away junk and debris, without the likelihood of injury.
Efficiency – We can get the job done quicker because we have the tools and experience needed to speed through the job. It can take us a fraction of the time it would take your crew because we've been there, done that, when it comes to junk pick up.
Cleanliness – We'll make the area look as good as new again, because we know what it takes to get every last rusty nail and shard of glass. Attempting to have a crew clean a space that's not used to the work results in too much debris left behind.
When it comes to Atlanta junk removal, trust the experts at C I S Construction Install Services LLC. It's what we do and that means you get the best results, in a short amount of time, and for a more than affordable price.