Mailbox Installation Service In Atlanta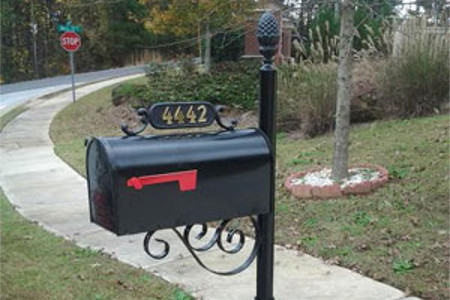 Choosing for the right mailboxes for your Atlanta property can add to the curb appeal of your home which is why you should make sure that they are professionally installed by experts like C I S Construction Install Services LLC. The most common materials for mailboxes are metal, wood, and/or plastic. They are available in many different styles, colors, materials and quality. Your new mailbox should be able to last as long as it possibly can which is why you want to pick a style of mailbox that is not only attractive but durable as well.
When it comes to mailbox installation, our Atlanta construction installation team provides services for homeowners, contractors and property managers. Our mailbox installation services are designed to help you save time and money while letting the experts handle the tedious task of mailbox installation in Atlanta. From post mailboxes to plastic mailboxes, our experienced construction installers can provide you with a professional mailbox installation that will look great for years to come.
Community and Multi Box Mail Systems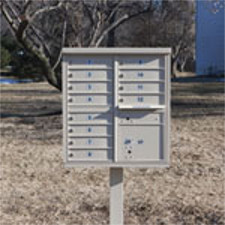 Need HOA or community mailboxes installed or repaired? We handle those as well. Large and small multi box or serveral clusters, whatever your property or properties needs, we gladly handle the installation or repairs for your cluster box units or CBUs in Atlanta.
Our Atlanta Mailbox Services
Mailboxes
Mailbox Relpacement
CBU Mailbox Systems
Mailbox Post
Mailbox Installation
Custom Mailboxes
Install Mailbox
Community Mailboxes
Metal Mailbox
USPS Mailbox
HOA Mailbox
Mailboxes and Posts
Custom Mailboxes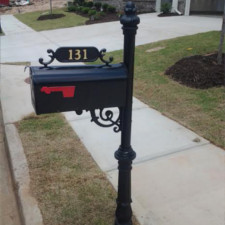 Have an idea for somthing diffrent, or just want your old mailbox replaced with somthing truly unique? We have a wide range of experience installing many diffrent mail box systems, including fully custom mailboxes. No matter what your need is we can make it happen.
Mailbox Styles
Mailbox Installation Photos