Junk Removal Services Throughout Atlanta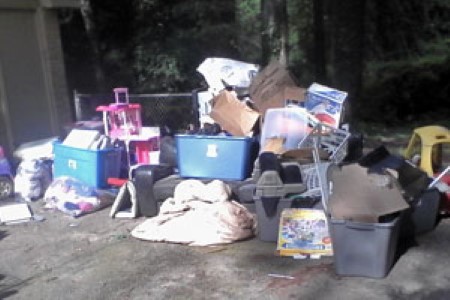 At C I S Construction Install Services LLC, our junk removal experts are proud to provide a wide range of high quality services to local property owners. Our professional contractors are highly skilled at providing efficient and effective junk removal services in Atlanta. We specialize in both construction site junk removal and single item disposal services. We provide our junk removal services to both commercial and residential property owners.
Call C I S Construction Install Services LLC today if you need to hire an experienced Atlanta junk removal company. Our courteous and polite staff would be happy to assist you in any way that we can. We can answer any questions that you may have about your disposal project or our expertly performed junk hauling and junk removal services. We would be excited to schedule your appointment today.
Construction Site Junk Hauling Services in Atlanta
During any construction project, it will be necessary for you to remove dirt, debris, and building materials from the job site. For this task, it is important to have a contractor that has experience with junk removal services. Hiring a team specifically for junk removal allows you to focus on the completion of your construction task. This form of specialization allows the project to be completed in the quickest time frame and in the least expensive manner.
Our Atlanta junk removal contractors have a wide range of experience working directly with other contractors. We have assisted many local property owners with their construction site junk removal needs. Our professionals will work hand-in-hand with all other contractors in order to develop then most efficient waste disposal plan. By handling all of the construction site's junk removal needs, our team helps complete the project in the best fashion possible.
Single Item Junk Removal Services in Atlanta
As a Atlanta property owner, you have many items and appliances that are cumbersome and difficult to move. As these items become older, you will inevitably replace them with newer versions. If you have any trouble disposing of these items, you should call C I S Construction Install Services LLC. Our Atlanta junk removal and hauling service can help.
At C I S Construction Install Services LLC, our construction installation contractors also provide single item junk removal services. For residential property owners, our team can dispose of your old appliances and furniture for you. Our junk removal experts can easily get rid of your old range, freezer, washers, dryers, and refrigerator. For commercial property owners, our junk removal experts are ready to help with whatever disposal service that you need. No matter what your needs are, our junk removal professionals can get the job done.
Our Atlanta Junk Removal Company Provides:
Junk Hauling
Pick Up Junk
Junk Removal
Eviction Clean Outs
Junk Removal Services
Haul Junk Away
Foreclosure Cleanup
Junk Haulers
Property Maintenance
Junk Pick Up
Rekey Locks
Property Board Ups
Atlanta Junk Removal Service Photos