Atlanta Property Perservation Services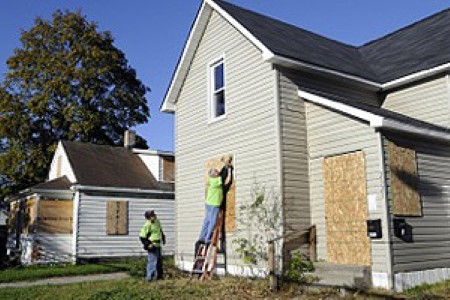 Property preservation in Atlanta refers to the process of rehabilitating a foreclosed or abandoned property back to its original state in order to put on the market. C I S Construction Install Services LLC specializes in property preservation, property maintenance, foreclosure cleanup and REO services. With the rise of real estate owned properties (REO properties) in this struggling economy has led to a plethora of vacant houses.
Many of these homes are left abandoned in poor and unmaintained conditions. Luckily, the eviction clean out and junk removal experts at C I S Construction Install Services LLC can provide services that will restore the property back to marketable conditions in no time. We provide property security which involves changing the locks, lock boxes, boardups and securing the overall perimeter of the home. Our Atlanta property preservation service also involves a thorough cleaning of the interior and exterior of the home, debris removal, lawn maintenance, winterization, sanitization, and basic property maintenance tasks.
Property Board Ups in Atlanta, GA
When it comes to property board ups for your Atlanta properties, we have you covered. When it comes time close down a property it is important to make sure you have a professional handle any board ups necessary. This will insure the minimal amount of vandalism, and break ins by making it harder for potential vandals to get into the property. A proper board up also minimizes damages done to the property in the process, as well as can reduce the amount wildlife and pests that may get into the building.
Our company specializes in providing owners, property managers and contractors with property board ups. No matter what the scope of the project may be, you can rest assured that C I S Construction Install Services LLC will provide you with top-notch services to preserve your property.
Our Atlanta Property Preservation Services
Property Preservation
Property Maintenance
Property Preservations
Property Management
REO Properties
Foreclosures
REO Services
Change Lock
Cleaning Service
Foreclosure Cleanup
Property Inspection
Home Repairs