Different Types Of Atlanta Mailboxes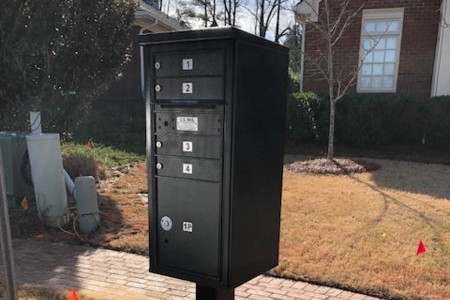 Choosing the right type of mailbox for your home can be difficult, especially when you take into account the huge variety of mailboxes you can choose from. Making the right Atlanta mailbox choice, the choice that'll best fit your home's style, is an important decision.
Picking Your Atlanta Mailbox
When you're picking your Atlanta mailboxes, you need to take into account the aesthetics of your home. From the siding of your home to your roof, matching the colors and style is a way to compliment your home's style. Complimenting your siding, be it brick, vinyl, or even wood, is always a good idea.
With that in mind, there are many different types of mailboxes to choose from.
Different Types of Atlanta Mailboxes
Traditional: Traditional mailboxes are the most common type of mailboxes and they tend to sit either at the end of a driveway or next to the house. These are the mailboxes that are the most easily recognizable, and can come with accessories with a newspaper rack. These type of mailboxes also typically have the ability to be locked, to prevent the theft of your mail and property. This is an important feature, and one of the reasons why the traditional Atlanta mailbox is so popular.
Free Standing: Fairly uncommon, but they are an option. Freestanding home mailboxes come in a lot of different style, including those that resembe the type of mailboxes that the post office use. Different styles can allow you to show off your rustic style, or maybe your modern flair. This type of mailbox excels in its nearly endless supply of options.
Contemporary: This is the type of mailbox where the mail can be dropped off by the delivery person, but can't be opened except by the ower's key. This is the second most common type of mailbox seen today. This sort of mailbox is great for discouraging theft and allow for a greater sense of security. However, larger packages can't be used with this type of mailbox, as the lid is much smaller.
Picking The Right Mailbox For You
There are a lot of different types of Altanta mailboxes you can choose from. The type of mailbox you choose for your home will represent the type of home you have in probably more ways that you would think. Choose carefully, and think about how you best want your Atlanta mailbox to function.